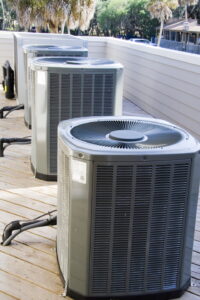 As you take your air conditioner out of "retirement" and start fiddling around to get it up and running, refrigerant probably crossed your mind. Perhaps you've dealt with refrigerant leaks in the past, or maybe your system is dwindling in terms of comfort and you think it might be because the system doesn't have enough refrigerant due to a leak. Either way, it might be time to talk about refrigerant and whether or not you require AC repair in Los Angeles, CA.
Before you scoff at that idea, just remember that an air conditioner might still function with a refrigerant leak, but you're actively doing harm to it when it does. Leaking refrigerant can shorten the system's lifespan, cause problems, decrease efficiency, leave your home warmer than it should be, and more.
Our team can help. But first, let's talk about how you can tell if your system is leaking refrigerant.