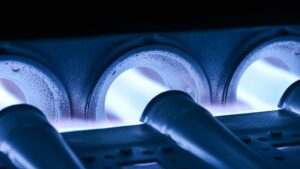 Every time fall rolls around, it's important for us to talk about the benefits, the problems, and the safety of a furnace. So many homeowners in our area and in counties across the country benefit from natural gas-powered furnaces, so think of this like a yearly PSA that helps to keep you and your family safe and cozy.
There's nothing wrong with furnaces when compared to other heating systems. Even though a few homeowners tend to use electric heating systems because gas furnaces make them nervous, we assure you that gas furnaces have been safely utilized in homes for generations without any real problems.
The only problems that a gas furnace can deal with come from neglect. If you need furnace repair in Thousand Oaks, CA then be sure to call for it as quickly as possible. Only a trained technician can get to the bottom of it and keep your home safe.