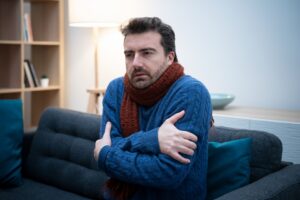 Notice how we said the word "prevent" in the title of this blog post. This is a big difference from when we usually talk about calling for heater repair. Prevention and mitigation are two different things in the HVAC world. Mitigation is all about dealing with a heater problem quickly and effectively with the right team. Prevention is stopping that problem from occurring in the first place with industry-wide best practices and with being a more informed homeowner.
So, how exactly can you prevent heater services in Santa Clarita, CA from being required? Sure, every now and then your heater is going to need repairs regardless of what you do. But 80% of heater repairs can be avoided when you follow these tips we're about to give you, as well as when you invest in heater maintenance
We've got your back. We might lose money if your heater is in better shape, but we gain a great relationship with a customer we care about.