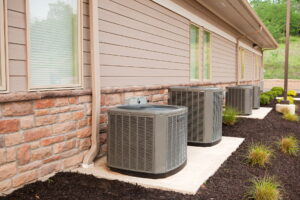 This is quite a common phenomenon, no matter what you might think is going on. Homeowners sometimes panic when they detect a foul odor like this, and they can assume the problem is way worse than it actually is.
Look, mold and bacteria that exist in parts of your home that are far away and undetectable can be a lot worse. Mold can infiltrate crawl spaces, air ducts, basements, and other areas for years without detection. We want homeowners to feel good with the fact that just by smelling this foul odor, you're one step closer to solving the problem and keeping your home safe and comfortable.
So, it's time we conquered the age-old question of what happens to your AC when you detect a dirty sock smell? Likewise, do you need air conditioning repair in Pasadena, CA? We'll answer all of these questions and more down below.