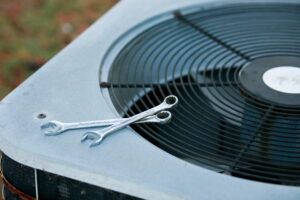 When it comes to air conditioning repair in Santa Clarita, CA, it can feel a little overwhelming. Finding out that there's something wrong inside of your AC unit can be an accomplishment until you realize that there are many different facets to your AC unit, and a technician is going to need to identify the location of the problem pretty specifically.
This blog post is generally informative, and we work hard to bring customers up to our speed. Sure, DIY repairs are never going to be as thorough and excellent as professional ones, but this isn't really about trying to do the fix yourself. This blog post is for customers who want to learn about their air conditioners so they can translate the problem clearer to their friendly technician who is on the way!
So, let's talk about the five essential components of your AC.
Refrigerant Lines
Refrigerant is a necessary component of your air conditioner. It's responsible for cooling the space in your home because it evaporates and condenses in a constant motion, drawing heat into it and dispersing the heat outdoors. If your air conditioner is suffering from a refrigerant leak, it's not going to be able to cool the space as effectively or efficiently, leading to problems. This can sometimes be noticed through a bubbling or hissing sound, or poor comfort control.
The Compressor
The compressor is simply the system that pressurizes the refrigerant that actually does the cooling. Think about the refrigerant lines like the arteries of your AC, and the compressor is the heart. A compressor problem can quickly lead to a full system breakdown, or lukewarm air coming from the vents because this component is required for cooling to take place at all.
The Blower System
When the air conditioner has cooled things down, how does it get that air to the rooms of your home? Through a blower fan and your air ducts! The blower system is exactly what it sounds like–a large fan system that propels the cool air into the rooms of your home. This piece of equipment can be noisy and cause air to get stale and uncomfortable when it's in disrepair.
The Air Ducts
Once the blower system moves air into the ductwork, it travels this path to reach the vents in your rooms. If there's a problem with your air ducts, like they're leaking or in disrepair, then you're going to notice many hot spots when your AC just can't reach certain areas of your home. Also, you might see your energy bill skyrocket because the system is having to work harder to compensate.
The Thermostat
The thermostat might just seem like a nifty little device, but it's actually a fully-integrated part of your HVAC system. The thermostat is the brain of your air conditioner, and it tells the system when to turn on or off, based on the temperature listed in your home. If something isn't translating right, and every other part of your air conditioner seems fine, then the culprit could be a problem with your thermostat.