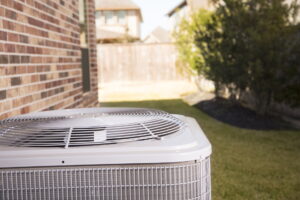 Air conditioners are complicated. You probably already understand this. The problem with air conditioning repair in Glendale, CA is that homeowners don't know enough about their AC systems to call us at an early enough point.
For example, we arrive at homes all the time where we're expecting a simple repair, but it's actually much more complicated than that because a homeowner couldn't tell that the AC was struggling before that. We want you to notice when your AC is struggling before the system is at the breaking point.
So, to help curb this, we're going to list out 7 common issues we see in many air conditioners. We'll give you all the signs to look for so you know exactly when to call us for help. Remember, the more you know about your air conditioner, the better off you'll be when it comes to saving money and feeling comfortable!
1. Short Cycling
Short cycling is a problem that we're surprised more homeowners don't know about. It's serious, because the implications can mean a lot in terms of repair or replacement. But let's talk about what it actually is.
When your system turns on for a brief time, cools your home, and then abruptly shuts off, only to turn on again and do this several times a day, that's what we call short cycling. It's usually the sign that your system was improperly sized for your home and it's having trouble cooling it efficiently. Eventually, you'll run into some expensive repairs and problems with efficiency if you don't have this addressed.
2. A Refrigerant Leak
If you're hearing a hissing or a bubbling noise, or you're dealing with decreased efficiency or efficacy of your system, then it could be from a refrigerant leak. Without the proper amount of refrigerant, your AC will not be able to easily cool your home. This will cost more the longer you leave your system alone, so call us to check your refrigerant levels and perform a recharge if necessary.
3. A Clogged Condensate Drain
Every air conditioner needs to drain moisture from the air. Condensation is then deposited from the system by means of a condensate drain. If your drain clogs, or starts leaking, you could see mold growth in your home. Address a problematic drain today with the help of a professional.
4. Unmaintained System
We talk a lot on this blog about how important maintenance services are. We're not kidding around. An inefficient air conditioner, or an air conditioner that's not cooling a home properly could be the result of neglected maintenance appointments. If you're expecting your system to perform better than it is, but you can't point to a specific problem, then you could be in dire need of maintenance.
5. A Clogged Air Filter
Your air conditioner has an air filter that's supposed to stop any contaminants from reaching the sensitive coil systems of your unit. As this filter gets clogged up with dust, dirt, debris, and pet dander, your air conditioner will have trouble functioning efficiently. Make sure you're replacing the filter every 1-3 months to ensure your system runs at peak performance. Call our team if you need any additional help with your air filter.
Call JMS Air Conditioning and Heating for AC services today.