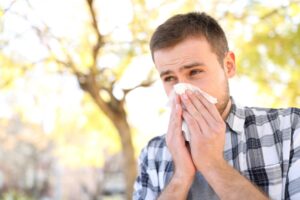 How is your home's indoor air quality? Good? Bad? Are you unsure? That's not really a problem, it can be difficult for homeowners to really understand their indoor air quality until someone fills them in on the details. There are a lot of aspects of indoor air quality to consider, from humidity levels to dust and debris, and even viruses or bacteria that get cycled through our HVAC systems. It's a lot to wrap your head around.
Luckily, we've got the expertise to fill you in on what improvements you might need to feel safe, secure, and comfortable in your home. We supply air purifiers in Westlake Village, CA so homeowners can breathe easier, remove odors, and reduce the amount of illness-causing contaminants in the air.
Are you ready for an air purifier? Look at our checklist below to see if it's time for an upgrade.