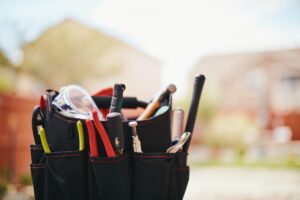 Air ducts are a vital component of our HVAC systems. They're responsible for pushing the heated or cooled air that's created by the system into each room of our house. Without proper ductwork, you could lose valuable heating or cooling power and end up wasting money on leaks and issues. Not to mention the fact that only certain systems can run without the use of extensive duct systems, so you should really keep your ducts in good shape.
Here's the problem–how do you know if your air ducts are in need of help? Air ducts in Los Angeles are vital to your home's energy efficiency, but the signs of air duct issues can often be hard to notice. That's why we're going to talk about some signs that you might need air duct repairs or sealing services.
Just remember, don't delay your duct services!
Leaking Ducts Are a Serious Problem
Leaking ducts are a big deal. Just a few holes or rips in your air duct system can lead to up to 30% of a decrease in comfort and energy efficiency. This means you could spend a dramatically larger amount on your monthly HVAC bills because most of the air that's being heated or cooled is being lost through holes in your ductwork!
Ducts can get even worse over time, so it's important that you address this quickly.
What Can YOU Do About Your Ducts?
Unfortunately, there aren't many things homeowners can do about ducts in disrepair. Many people immediately try to go to duct tape because of its name and strength, but this is a huge misconception.
Duct tape is inappropriately named because it will not stop duct leaks or gaps from hurting your home's efficiency. In fact, duct tape will probably do more harm than good. Also, any equipment you use to try and fix your air ducts might not be the right size or shape, which could lead to even more leaks or tears in the system!
What you can do is call for professional services. Our pros can take a closer look at your air ducts and use specialized equipment to start sealing leaks, gaps, holes, tears, and other areas of improvement.
Is It Time to Go Ductless?
When you investigate your ductless repairs and see a bill that makes your eyes almost fall out of their sockets, we urge you not to panic. There are other solutions aside from expensive and intrusive ductwork replacement, and it might be time to look into them.
Ductless HVAC systems are a great new way of heating and cooling your home that doesn't use air ducts at all. These systems instead use air handlers that pump heated or cooled air directly into the rooms of your home and connect with a line of refrigerant to outdoor coil systems. Basically, you can use the money that you would have spent on ductwork services and invest in a ductless heat pump!
Make sure you get in touch with our team for a comfort consultation and we'll let you know if this kind of work is a good idea, or if you'd be better off staying with your ducts and conventional heating or cooling system.
Call JMS Air Conditioning and Heating for air duct services you can count on.