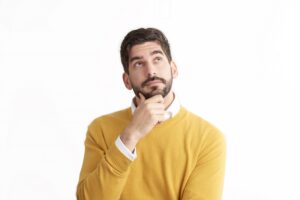 You've already got a "furnace guy," so why would you read a blog post like this? Well, you probably noticed by now that we said "our furnace service," which is probably different from "your furnace service." The truth is that every contractor performs their services differently, and we'd like to make the case for ours. We're going to talk about our team and our company values that really separate us from the rest.
Of course, if you're looking for the cheapest furnace service in Los Angeles, CA then you're probably going to end up with someone else. We know what cheap work looks like and we don't like it. We're in this business to help homeowners avoid cheap solutions, invest in long-term comfort systems, and remain happy with budgets that save money. Keep reading to learn how we're the team to help you in 2021.
Our Core Values
If you don't know what core values are, then you're in for a treat. Good, trustworthy companies set themselves apart from their competitors with core values. They're basically the values by which we run our company, and the important aspects we keep in mind when we perform each and every furnace job. If one of our employees provides work that doesn't adhere to our core values, then we view that as a serious problem. Take an inside look at how JMS Air Conditioning and Heating works:
Integrity. Our reputations are on the line when we perform furnace work in your home. Any bad job reflects poorly on the whole company, and we take that to heart. We strive to complete every job as best we can.
Accountability. When something goes wrong with a furnace that we installed, we take it personally. When you sign up with us, we're accountable for keeping you comfortable—and we hope you'll hold us to that.
Transparency. We're not in this business to make an extra buck. We'll be completely honest with you about the comfort solutions needed in your home and how much they will cost. We don't try to upsell you with anything you don't need.
Performance. How can we compete as the best furnace service provider in LA if we can't assure your system performs the best it possibly can? We aim to make your furnace work at peak performance.
Communication. We love to hear from our customers. Give us a call when you're having trouble with your furnace, and we'll tell you everything we can about your situation!
Positivity. We aim to help this community with efficiency and effective comfort solutions—so we're happy to help wherever we go.
Respect. Nobody deserves to be nickel and dimed. We're in this business because we respect and care about the Los Angeles community.
Open-mindedness. We're Californians, which means we strive to be open-minded about all of our customers and neighbors!
We've Been Here Since 1993, and We're Not Going Anywhere!
Our core values are simply the biggest factor that separates us from our competitors in the area. If you've ever thought about switching furnace service to a different company in Los Angeles, just remember this post. Ask them what their core values are and how they treat their customers. If you get a long-winded answer that doesn't make much sense, or that seems disingenuous, then come back home to us. We'll always be here to help, and we're not going anywhere!
Contact JMS Air Conditioning and Heating for quality services that makes you happy.