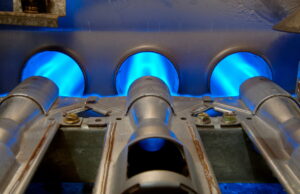 If your answer to that question is a loud "YES!" Then we need to talk specifics. Heaters can have all sorts of trouble in the coldest months of the winter, and it's up to both of us to figure out what's going on and get the help required. That's right, we said both of us!
Sure, an HVAC technician like the ones on our team can do all the work for you when it comes to heating repair in Santa Clarita, CA. However, we're going to need you to tell us when there's a problem with your heating. We don't live at your house, you do! This means we need you to tell us everything about what's going wrong.
If your heater is having trouble, let's talk about it! What kind of trouble are you dealing with, and how can we help?
Breaking Down Heater Trouble
Don't panic. Heaters usually show signs that something is wrong and if you take a couple of minutes, a piece of paper and a pen, and just think about them, you might find you're in better shape than you thought. We want to help you organize exactly what's going wrong with your heater and take note of it so we can talk about some possible solutions.
"It's Making an Awful Screeching Noise"
Screeching is a bad noise to hear. If it's a deafeningly loud screeching noise, then you've probably got a pretty catastrophic problem with your system that needs to be addressed. Milder sounding screeches can just be from a fraying rubber belt that needs to be replaced. Both of these can be fixed with furnace repair, but they need to be fixed soon to avoid a breakdown.
"It Smells Funny"
This is a big one. Smells can be caused by a minor issue like a clogged air filter or excess dust being burned in the system. Many times a bad smell will signal that gas is leaking from your furnace which is never something that you want. This can be a fire hazard, as well as a safety hazard, and needs to be addressed right now. If you smell anything coming from your furnace, we advise you to call us for help after shutting down your heater.
"It's Rattling a Lot"
Rattling could sound like a minor problem, but it's actually more serious than you think. Rattling can cause your heater's heat exchanger to crack, which could allow gas and carbon monoxide to leak into the air of your home. I bet we don't have to explain why this is a problem, and you should absolutely get this taken care of as soon as possible.
"It's Blowing Out Cool Air!"
One problem a furnace can encounter in the middle of the winter is an issue with the high limit switch. When a furnace overheats, due to a clogged air filter or some other problem, it can trigger the high limit switch which causes it to shut down. This is a safety measure to ensure the heat exchanger doesn't crack.
However, the blower fans could still be sending cool air into your air ducts to be distributed to your home. This is not good, since you're never going to feel comfortable or safe with cold air coming from your vents in the wintertime. You need repairs ASAP.
Call JMS Air Conditioning and Heating to have your heater repaired by a team of experts!