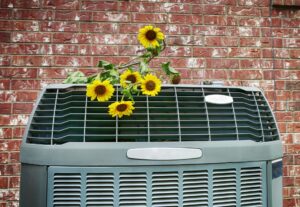 Maintenance can seem like something very complicated and expensive. Maintenance services have built up a reputation in our society as something that's "optional" or that obnoxious HVAC "pros" use to make an extra buck off of homeowners that aren't handy. While we know why our society thinks of maintenance like this, it should actually be viewed as the opposite.
Maintenance services are necessary if you value the lifespan and efficiency of your air conditioning system. We don't want to just convince you to sign up for maintenance, we want you to feel good about calling our team for AC maintenance in Los Angeles, CA. When you see the money you'll be saving and the overall benefits, we promise this will be the case.
Step 1: Understanding the Importance of Maintenance
Before we talk about the process by which you can sign up for maintenance, we need to come to an understanding together. Maintenance is important, and we don't want to just convince you of that. We want to show you just how important it is. Here are just a few benefits that come from yearly maintenance visits.
Fewer repairs. Maintenance appointments aren't just about inspecting the system to make sure it's running properly. While we do that as well, it's also about providing minor adjustments and repairs to the system before those repair needs become full-scale problems. You can avoid the vast majority of repairs with reoccurring maintenance!
Improved efficiency. It's estimated that every year you skip maintenance, your air conditioner loses out on about 5% of its energy efficiency. This adds up over time and will eventually lead to your system draining money away from your budget.
Longer system lifespan. Remember how you were promised that your AC would last between 10-15 years when you first bought it? Well, that number is only realistically achievable with maintenance every year. Without maintenance, you can expect that number to be cut in half.
Step 2: Signing Up for Maintenance
Now that we both understand how important maintenance is, it's vital to find a good maintenance plan that suits your schedule and your needs. Different providers have different maintenance plan perks that are designed to keep costs low and homeowners happy.
For instance, you can expect the following benefits from our maintenance program:
20% Discount on repairs
5% Discount on new equipment
10% Discount on all indoor air quality products
Front of the line scheduling
And more!
Head on over to our maintenance page to look at even more perks that come from our service!
Step 3: Continuing the Process
Maintenance is not a one-and-done deal. It's a process that requires regular, yearly service in order for you to get the most out of it. Be sure to schedule your next yearly appointment with our team the moment you remember to do so. The more regular and yearly your maintenance appointments are, the better off your system will be in the long-term.
Call JMS Air Conditioning and Heating for comprehensive maintenance services today!