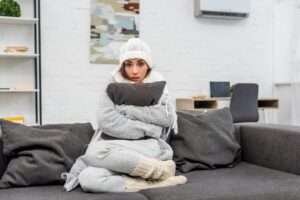 It feels like yesterday you purchased this new heating system and it started working like a charm. Except "yesterday" at this point is closer to 10 or 15 years, and your heating system doesn't work at all like it used to! Time really does fly, and at this point, it might be worth looking at replacement systems.
Don't get us wrong, we definitely abide by the "if it isn't broken, don't fix it" rule. But the truth is that your furnace or heat pump could be broken, you just haven't realized it yet. High heating bills, poor comfort control, and even frequent furnace repairs in Los Angeles, CA can mean that you need a system replacement in the near future.
Today, let's nip this in the bud and figure out whether your heating system just needs a bit of a quick fix or if it's ready to be completely replaced.