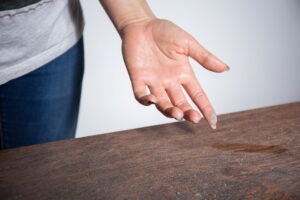 There's a pretty interesting reason as to why we use the seasons at all in our calendars. We don't have to name all the months and have unique names for each season and solstice, but we do. That's because the weather can shift a lot and so does the indoor air quality of our homes.
Sure, the weather doesn't dramatically shift in southern California as it might in other areas of the country, but it still shifts. With those shifts come contaminants that are picked up by winds, melted ice on mountain tops, and other allergens that can swiftly come into play in the spring months.
Now that spring is about to begin, it's high time to think about an air filtration system in Los Angeles, CA. These units can filter out allergens, dust, debris, and whatever else might be coming your way in the next few months.
What's in Our Air?
Before we talk about an air filtration system, it's important to talk about what exactly is in our indoor air. After all, nobody wants an air filter if they don't know what it's filtering, right?
Basically, throughout the year there can be any number of dust particles, mold spores, allergens, pet dander, hairs, and other contaminants that roam through our HVAC systems. Without a proper air filtration system, those particles will continue to cycle through it, clogging up the filter of your heater or air conditioner, and causing you to get allergic reactions and feel stuffy day after day. Without something specifically designed to stop these contaminants, you'll be in trouble.
Also, the wind and air we breathe can be affected by your outdoor environment. As ice thaws on glaciers, mountaintops, and other communities further north, contaminants are released into the air that can be brought into your home by the wind. Eventually, you could be breathing a month's worth of dirt and dust that only now has entered your home.
Spring Cleaning
That's why spring cleaning is aptly named when it is! As people get moving again, winter subsides, and we spend more time outdoors, it's a perfect time to start cleaning the indoors of our homes. By investing in an air filter, you could see these improvements:
Capture dust, dirt, and debris to be removed from your HVAC system.
Remove volatile organic compounds and other contaminants like cooking smoke.
Improve odors by removing mold spores.
Improve efficiency by making it easier for your heater and air conditioner.
We could keep going but we also wanted to mention that an air filtration system works very well with an air purifier as well. The two systems, when used in conjunction, can remove pretty much anything in your air, eliminate microscopic germs that an air filter can't catch, and pretty much leave your air sparkly clean.
It's important to think about what air quality solutions work for your home. Don't just take what anyone tells you online to heart—invest in the systems that you know will give you a measurable improvement in your life.
Contact JMS Air Conditioning and Heating for comprehensive indoor air quality service.