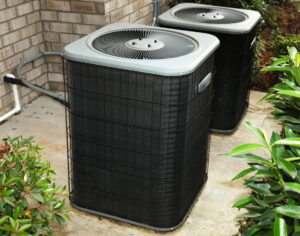 As many of you already know, purchasing an air conditioner in the greater Los Angeles area is going to be a much different experience than purchasing one in Canada or New York. The climate is extremely different, to say the least, and energy costs, local standards, and even the quality of work are going to drastically differ from other areas of the country (or even the world). That's why it's important to have a local team that can take care of you.
We understand the unique need of cooling a home in this climate. We understand the heat and intensity of an LA summer, and we also know that many residents who depend on us are looking for a system that's going to cost less energy to operate.
Well, look no further! Here, we've got a guide for AC installation in Los Angeles, CA. We'll tell you everything you need to know when going into a purchase like this.
A Heat Pump Is a Great Option
We know that you've probably seen videos and read articles about heat pumps and that type of technology. However, these may have been national publications that promote products that seem amazing to wealthier people, or to people in northern areas that experience serious winters, right? A heat pump can't be more valuable than a standard air conditioning system in Los Angeles.
Well, we're confident to say that this is a wrong assessment. Heat pumps are more effective in our climate, because they practically are air conditioning systems, just with the added bonus of being heaters as well. Heat pumps are great in areas with more warmth. The more warmth there is, the easier it is for the system to move heat from one location to another.
This means that in sections of the country like Los Angeles with hot, long summers and mild winters, a heat pump can save you a ton of money and provide exceptional comfort over time.
Space Is Everything
Did you know that heat pump systems also come in ductless models? In our real estate market, space is the most important thing to consider. An air conditioner that takes up valuable real estate is going to be wasting space that's important to you.
Here's where a ductless system can be a major improvement.
It Might Be Time to Go Ductless
If you don't have space in your home for air ducts or a bulky air conditioning system, then consider going ductless. Ductless heat pumps operate with a small outdoor component, and up to four indoor air handling systems that can be mounted on the wall, ceiling, or floor.
These air handlers save space by directly depositing comfortable temperatures into the rooms of your home. Say goodbye to air leaking from the ducts in a house, since you get treated air directly from these units!
SEER, HSPF, and ENERGY STAR Labels
Energy prices are still going up, which means choosing an energy-efficient heat pump or air conditioner is a vital priority. Look for systems with high SEER ratings, or in the case of a new heat pump, a high HSPF rating that ensures it will work without consuming too much electricity. Also, ENERGY STAR labels are a good thing to look out for, since they usually signify that the system will run more efficiently than other, non-ENERGY STAR labeled systems.
Beat the heat by calling JMS Air Conditioning and Heating for your next AC installation!