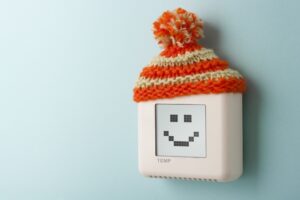 If you're shopping around for a furnace replacement, you may be considering a heat pump in place of your existing furnace. How do you know which system is right for your home and family? Just because a furnace has served you well in the past doesn't mean it's the absolute best option available. A heat pump may be better.
The bottom line is that you have to make the decision that's right for your home and family. Both heat pumps and furnaces each have their own unique pros and cons. You can keep reading to learn more about the benefits of heat pumps and furnaces, as well as some of the potential downsides that you also need to consider.
Pros and Cons of a Heat Pump
Heat pumps are an increasingly preferred system among homeowners. These unique HVAC systems offer both heating and cooling all in one. When it comes to heating your home, a heat pump uses a unique process. Instead of having heating elements or gas burners like a more traditional furnace, a heat pump uses refrigerant in a reverse cycle to bring heat into your home from the outside.
This is a much safer and more efficient way to produce heat. You can save a lot on your monthly energy costs when it comes to heating by having a heat pump instead of a furnace. In some climates, on the coldest days of winter, a heat pump may not be efficiently heat a home. But that's not something that we need to worry about here in California where temperatures rarely drop that low,
Another advantage of heat pumps is that they come in mini split systems. These consist of multiple air handlers that are mounted to the walls of the rooms in your home. This setup provides amazing customization that's highly beneficial to households where family members range from feeling too hot to too cold.
Pros and Cons of a Furnace
Furnaces are great because they provide consistent heating for your home all season long, no matter how cold it gets outside. When it comes to a furnace, you have the option to choose between a gas or electric unit. A gas furnace uses a pilot light to ignite a flame and heat air in the combustion chamber to then transfer through the rest of the system into your home.
An electric furnace uses heating elements to heat the air and then blow into your home. Both of these types of furnaces are completely safe to use, however they do pose slightly higher risks compared to a heat pump. Keep in mind that as long as you have your heater maintained regularly, you should never have any problems.
No matter what type of heater you have in your home, you should always have smoke alarms installed. Having a gas furnace means that you also need to have carbon monoxide detectors in case there is a gas leak.
Cost Considerations
Heat pumps usually cost more upfront for installation, but you stand to save more over the life of the unit on your energy expenses each month. A gas or electric furnace may cost less upfront to install, but you should plan on spending more on your monthly energy bills with either of these units.
JMS Air Conditioning and Heating has your back. Call us today to schedule an appointment for a furnace replacement in Glendale, CA!