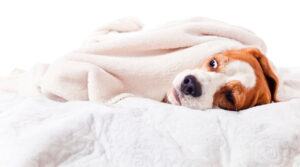 A broken-down heating system is no joke. In fact, we'd go as far as saying it's kind of a nightmare. First, your heater could have broken down on a night when temperatures are just too cold for your liking. This could cause you serious discomfort. Second, you could be dealing with a huge cost towards replacing the system or even repairing it. Basically, a broken-down heater means that something is going to cost you, and that can be a difficult situation to be in.
While our team can help you with replacement or even heating repair in Los Angeles, CA, ideally we'd like to help your heating system last well into old age. The longer your system can go without breaking down while functioning efficiently and effectively, the happier your home will be!
So, let's talk about some nifty ways to extend the lifespan of your heating system and ensure that it works as long as it's meant to.
Best Practices for Your Heating System
When it comes to extending the lifespan of your heating system, it's important that you set yourself up for success. While yes, it's important that you have a professional team of HVAC experts on hand to help with any repairs or maintenance needs, homeowners still have a very important role to play! Keep reading to learn about some of the best practices you can do to extend the lifespan of your heater.
Schedule regular maintenance. Regular maintenance is a must for your heating system if you'd like it to last anywhere near its original lifespan. This is a yearly service that only a professional has the experience and tools to complete correctly.
Get problems fixed quickly by a professional. When we run into issues, it can be second nature to wait as long as possible to call for help depending on our financial or personal situation. However, the earlier you call for repairs on your heater, the better off you'll be in the future.
Change the air filter regularly. The air filter is a component that's integral to the functionality and efficiency of your heating system. If it gets too clogged too regularly, then you'll likely have to replace your system early.
Clean around the system and unblock your vents. This isn't just for aesthetic purposes, a clean heater is less likely to overheat than a dirty one. And air vents need to have access to your rooms to adequately heat your home.
Pay close attention to your heating bill. Are you noticing any trends with your heating bill? Rising costs could mean there's a problem in your system and it needs repairs.
Investigate odors and strange noises. Foul odors or strange noises can be one of the first signs your heater will give you that there's a problem. Make sure these are fixed by a professional.
It's Important to Think About the Future
All of these best practices are designed to help your heating system last as long as possible. If you have any questions about the lifespan of your heating system, or you're finally ready to take the dive and hire us for your next heating repair, then click our link below.
Contact JMS Air Conditioning and Heating for comprehensive heater care.