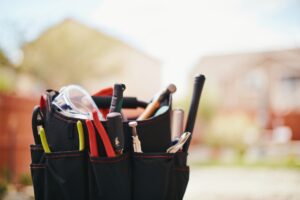 Special service sounds like a kind of promotion, but, in this case, it's not. Just regular professional AC service can net you a whole host of benefits that you might not get with an amateur or a family member.
Not only is it safer and a better deal when you work with pros, but you get to take advantage of some great things that are only awarded with experience, certification, and insurance. Professionals have a much better rate of success when performing repairs, installing your air conditioner, and don't whatever else you need. They're always ready to voice their opinion when they think you're making a decision that will cost you more money in the long run, and they're a voice of reason in a field of bad choices.
Keep reading as we talk about the best parts of professional air conditioning service in Beverly Hills, CA.
The Perks of Pros
What do we mean when we talk about professional service? It's simple, professional service means working with someone who is licensed, certified, insured, and experienced enough to take care of your air conditioner the right way. Once you've located someone that you trust from a local company like ours, you'll gain access to some pretty amazing benefits that anyone else would only wish for.
Refrigerant Recharge
Refrigerant is one of the most important materials required for air conditioning. If your system starts to leak it, you're going to need to call our team for repairs to patch the leak and get the system running again in good shape. This requires some precise leak detection and using the right materials to plug the hole. You don't want an amateur with just a roll of duct tape.
An amateur might plug your leak effectively but they'll leave when they're done with that. Unfortunately, plugging the leak is only half of the problem. Your system needs to be recharged with the right amount of refrigerant for it to function properly again. Luckily, with a professional addressing the issue, they know this. They'll recharge the adequate amount of refrigerant when they're done and you won't be left wondering how helpful their service really was like you would be with an amateur or family member.
Licensing and Insurance
What if something goes wrong? We've all been there when an amateur or a family member helps you install an appliance, only for it to be improperly set up and immediately break down. Most amateurs or handypersons would just dust off their hands and say "sorry" as they leave. You can rest assured with professional HVAC technicians that their insurance makes them incredibly reliable in providing care without costing you extra money.
Sure, professional service might cost more than an amateur who lives down the street—but we all know what's going to cost more when something goes wrong. Instead of paying for two AC installations, or AC replacement when something breaks as a result of inexperienced repair, just invest in the one time cost with our insured technicians so they can do it right. We even have a 100% satisfaction guaranteed to ensure that you like the work we do or you get your money back.
JMS Air Conditioning and Heating has your back. Call us today for professional-grade work.