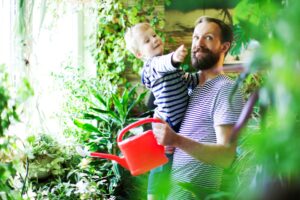 Your family's health is a top priority. You wipe down surfaces in your home regularly and wash your hands frequently after touching things in public like shopping carts and door handles. Healthy foods are always at the top of your grocery list, but somehow your family still gets sick. Or maybe you suffer from allergies and want some additional relief. 
Either way, many bacteria and viruses are airborne, so you breathe them in no matter how clean you keep your hands. If you want to improve your indoor air quality in Pasadena, CA, our team can help. We're air quality experts and we can help you find a solution that works for your home and needs. In the meantime, you can learn about the top three ways to improve your indoor air quality.
Signs of Poor Air Quality
First, you may be wondering how you even tell whether your air quality is good or bad. If you don't have an air purifier in your home, you are likely to have airborne particles that are compromising your health. Signs of poor indoor air quality include:
Frequently dusty surfaces
Mold or mildew around your home
Persistent cough and congestion
Sore throat or irritated sinuses
Dry, itchy skin
Headaches that you struggle to get rid of
Poor quality of sleep
Tips for Improving Indoor Air Quality
If you're noticing more dust, mold, or mildew around your home, air quality may be to blame. If any of the allergy or illness symptoms sound familiar, your indoor air may be making your symptoms worse instead of better. 
Tip #1: Invest in an Air Purifier
Our number one tip for improving indoor air quality is to install an air purifier – whether it's one that plugs into the wall or one that fits inside your HVAC unit. Air purifiers work to eliminate contaminants like allergens and viruses from the air you breathe. While you'll still face allergens outside and in other places, at least your home can truly be your comfortable place to land. 
Tip #2: Change Your Air Filter
Your HVAC system has an air filter that helps remove larger particles in the air like dust, dust mites, and sometimes bad odors. Keep in mind that your filter's efficiency depends on its MERV rating. The MERV system is a scale that tells you what kinds of particles your filter can remove from the air. Changing your air filter regularly ensures that dust and dirt stay out of your HVAC system.
Tip #3: Clean Your Air Ducts
Inevitably, some dust and dirt do enter your HVAC system despite your best efforts. Once every few years, it can be helpful to have a professional clean out your ducts. This prevents dust from reentering your home and circulating through the air. It also improves your HVAC unit's overall efficiency because the system doesn't have to work as hard when it is clean. 
JMS Air Conditioning and Heating has your back. Call us today for an air purifier in Glendale, CA!