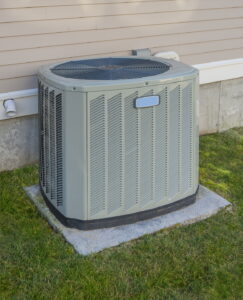 A business requires much more specialized care than a home. A home is a sanctuary, and can be regulated to the temperature that the homeowner wants. However, commercial spaces are designed for business and a lot of different people, from customers to clients. Just one small problem with an air conditioner can affect a lot of people, and it can lead to problems not only physically, but legally.
Today, we'd like to talk about the importance of professional commercial AC services. If you could take one thing away from this blog post, it's that commercial air conditioning in Los Angeles, CA needs to be precise, proactive, and done in a timely manner. This level of service can only be completed by a team of professionals.
Let's talk about some ways that your commercial AC could run into issues and why our team is the one to call to help you when you need it.
Don't Gamble with the Comfort of Your Business
Comfort doesn't mean the same thing when applied to a commercial space. If your customers, guests, clients, or employees don't feel comfortable, they'll do everything they can to avoid entering your building. This means you'll see a steady decline in revenue and you'll be stressed as you try to cut costs or find other ways to improve the appeal of your building.
Quality commercial air conditioning services are the difference that's going to make your building feel more comfortable. Without these essential services, you could see the following happen to your business right under your nose:
Poor efficiency. Every month when you're confronted with your business expenses, if you're wincing at the thought of energy costs because your air conditioner is sucking up all the electricity, then you've got a problem with inefficiency. This can be fixed with a repair, but it's also going to require yearly maintenance to ensure your system is working as efficiently as possible.
Bad air quality. If your air conditioner starts running into problems, air quality problems can be exacerbated. For instance, humidity can ruin your products and the comfort of your business, if your air conditioning and other commercial air quality needs aren't met!
The inability to deal with heatwaves. Heatwaves can come and go, and your building's productivity shouldn't depend on the weather outside. You need a building that's comfortable all year round, which is why a stable, reliable, and affordable commercial air conditioning system is necessary.
Poor productivity. Your employees and clients need to be productive. If the temperature of your building is higher than it should be, you'll see productivity start to decline and a decrease in revenue as a result. This is unacceptable as a business practice and it's something that can be fixed with proper AC care.
We Can Help
It doesn't matter how well-versed you are in commercial AC technology, if you call us, we will be able to help you. We're experts in the field, and we know how to provide necessary repairs and adjustments to commercial systems.
Call JMS Air Conditioning and Heating for an experienced commercial AC team.