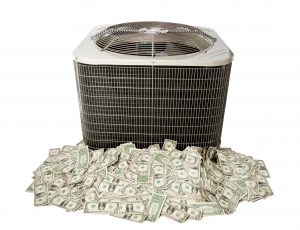 So, let's say you're in the market for a new air conditioner. Or, perhaps you're dealing with a faulty AC system and you need repairs pronto. The internet makes it pretty easy to find different companies that will work on your system to make your home comfortable again—but which ones are the right ones to choose?
To be fair, it's hard for homeowners to know what separates a mediocre HVAC contractor from a great one. So many of us have such terrible experiences with untrained or unqualified amateurs that it can be pretty hard to get back on the saddle and look for a professional that can take care of you. Hopefully, with this clear-cut list of things to look for, you can more easily find a reputable professional to work with for your Santa Clarita air conditioning repair service.
Qualifications to Keep in Mind
The first step in ensuring that you get professional care for your air conditioner that's a cut above amateur service is the experience and qualifications of the pro you're looking to work with. When you give them a call, ask them about their certifications, their qualifications, and their experience in the field. This will give you insight into how much they know about the technology you need help with.
EPA Certification. Everyone knows or at least might know about the EPA. The Environmental Protection Agency is in charge of regulating a lot of the HVAC industry in the country. If you can work with a team that's EPA certified, it means they've got both you and the environment in mind when they perform work on your air conditioner. This is always a good sign.
Core Values. Ask your prospective contractor about why they went into business in the first place? Any amateur will tell you it's just a job, and that they just wanted to make some money—but the great contractors are members of the community who want to help their friends and neighbors.
Experience and Reviews. Check online and with your neighbors about their experience with the technicians you wish to work with. A good team of professionals will always follow through with their service and provide a consistently good job everywhere they can.
Guarantees
So, let's say you've found a team that you trust to do HVAC work but you've really got to watch out for yourself and your finances. Take a look at what kinds of offers or guarantees they have for customers!
For instance, with us, we have a 100% satisfaction guarantee for customers who need our help. This is vital because it lowers the risk of doing business with us and shows how committed we are to providing a great experience for homeowners in our area. Not every contractor can provide a guarantee like this and the ones that can have a level of craftsmanship that sits high above the others.
Give Us a Call
There are many other ways to vet a prospective contractor. Try calling us and asking about our experience with your specific HVAC problem, or ask us about our training in the field. A team of professionals will always be willing to talk about a field they're truly passionate about.
Call the pros at JMS Air Conditioning and Heating for excellent service.